Each month FTW helps people in need through Kiva. We are happy to share their stories here with you!
African Chicken's story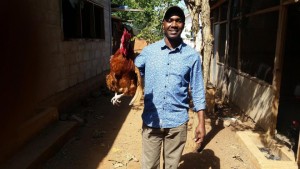 African Chicken is tackling the issues of poverty, hunger, and unemployment through chicken. It does this by partnering with rural women farmers in Tanzania, supplying them (for free) with baby chicks, chicken feed, training, and veterinarian support.
Once the chicks are fully grown, African Chicken purchases 90% of the chickens from the farmers, and distributes them to retailers, hotels, and restaurants in Dar es Salaam, the largest city in Tanzania. 10% of the chickens are purposefully left with the women to feed their families. In its first six months of operations, African Chicken has supplied chicks to 64 women and they have raised 12,000 chickens.
This loan will grow the supply of chicks and feed to supply the next 176 women who have signed up to be production partners.
Learn more about African Chicken here: http://www.africanchickenltd.com/
Ali's story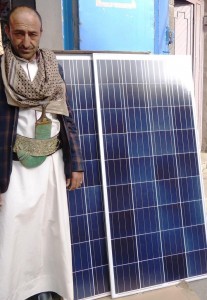 Ali is a 42-year-old married man who lives with his family in a rented house in Sana'a governorate, Yemen. He has six children: the oldest is 18 years old, and the youngest is 8 years old.
Ali works in the public sector. His salary barely covers the most essential expenses, especially with the high increase in prices since the beginning of the ongoing war. Also, most public services, especially electricity, have been stopped. Living in Yemen is becoming unbearable, especially for young children who cannot bear high temperatures. Finding another source for electricity costs a lot and Ali can not afford it.

Therefore, Ali decided to look for a financial institution to give him a loan to purchase a solar power system. He was happy to learn that Al-Amal Microfinance Bank provides interest-free loans for purchasing solar power systems. He immediately decided to visit the nearest bank branch in Sana'a governorate and apply for a 200,000 YER loan to purchase a solar power system, which includes two 150w solar panels, a 100 amp. battery, a solar charge controller, a DC/AC LED TV, bulbs and cables.

Ali is sure that his wife and children will be very happy to get electricity once again in their house. View his fund: https://www.kiva.org/lend/1119704
Joanina's story

Joanina lives in the town of Atsabe, in Timor-Leste with her family. In 2009 she opened her kiosk working on her own. She generates a good income from selling and has been thinking of running a big business after years of being involved in her current business.
A loan is being offered to Joanina to improve her business. She will use the loan to buy stock to keep in her store such as solar power, telephone, bath soap, flashlight, a TV, and other items.
View her fund: https://www.kiva.org/lend/1119365
Emay's story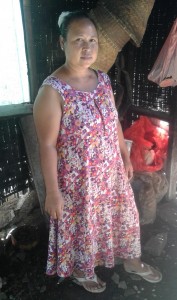 Good day lenders! Meet one of KSPPS BMI's clients, Emay, who is 50 years old and married with one child. Emay is a housewife. She stays at her house while taking care her daughter. Her husband has been a staff member in the village office for four years. She and her husband would like to have a better life for their children in the future.
She has asked for a loan of IDR 7,000,000 from KSPPS BMI. This loan will be used to build water sources at their home to improve access to water sources for their family. Today her family has no access to a clean water sources in their home. Her family income is insufficient to build toilets and water sources but Emay will be able to repay the loan received.

She and her family want to live a healthy life with healthy sanitation and clean water. She is very grateful for the opportunity and wants to thank to all lenders. View her fund https://www.kiva.org/lend/1118704