This feels incredible!  We have been wanting to do something like this for at least two years.  And now that our membership platform is finally up and running, it is a welcomed breath of fresh air!  We have a bunch of new members who have just signed up and we're all chatting on our private instant messenger and in our private chat rooms. There are lots of videos and connections going up in our QEG connector area. If you look at the amazing collage of QEG's from around the world, you can now see videos of all of the builds by regions when you are a member.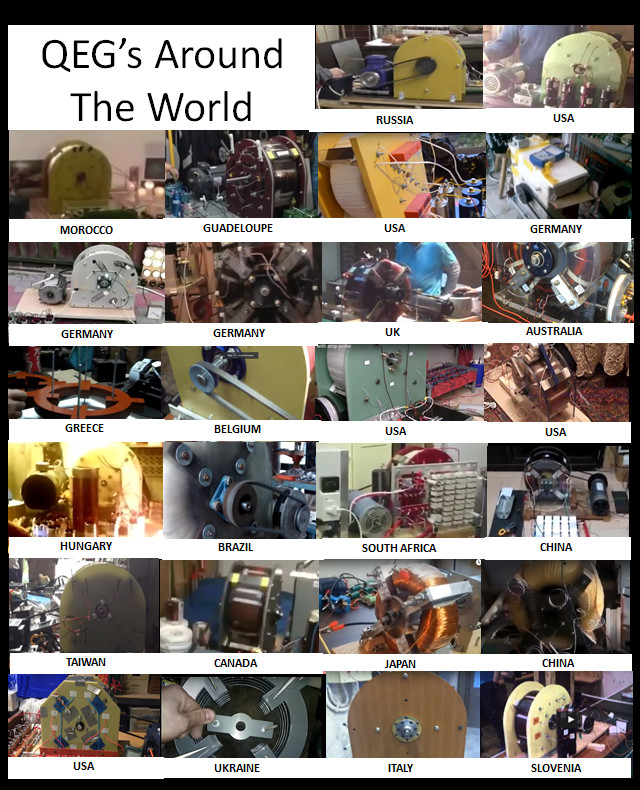 The best part is that this platform is troll free, which is a huge relief for the many serious builders and enthusiasts out there.  Also our platform is secure and everything is backed up. In the past, we've done the best we could and had to piece things together and a lot of stuff was put together for us by loving volunteers.  Unfortunately,  this also made it difficult for us to steer the project quickly or provide the level of leadership that we wished to provide.
With our new platform, the trolls are locked out and our content is safe from infiltration and backed up on several platforms.  And we have full control of our own content, which gives us the ability to get things done quickly and ensure that our information is of the highest quality. This is extremely important, as the trolls and the meddlers on the internet have tried very hard to skew and confuse people about this project by putting out disinfo. So if you want to know what is REALLY going on with the peoples Free Energy Device, this is the best place to be.
I've spent the last few months teaching myself advanced wordpress, plugin's, mailing lists, SEO, video platforms and lots of other things in order to make this happen. I've coded everything on the website myself, with the help of my family. So I am here in our membership area, making myself fully available to our members who are building or interested in helping the QEG project.  This project deserves something like this, and I am overjoyed to finally see it happen!  Lets get ready to light up the world!
Love,
Hope
ANNOUNCING: The QEG Free Energy Academy Membership Area
We've been working hard at the QEG Academy to create a safe online environment for alternative energy enthusiasts who are serious about their research. As a result of many months and years of research and plans for the ensured distribution of the QEG, we have discovered the tremendous benefits of creating a membership platform.
Our goal has always been to create a space where people, who are actively participating in bringing new and controversial (disruptive) technology forward, can network and share ideas, display their projects, and further develop their research across the globe with others. Our dear friends over at the (volunteer) site Be-do.com, began with this intent but became infiltrated. So, in staying true to our original mission and course, we have worked tirelessly to create an online space that is free from suppression, government and corporate trolls and shills, and other forms of infiltration.
Membership benefits in a nutshell:
As a QEG Academy member, you can create your own profile and connect with other members of the QEG Academy Community
Exclusive Video Gallery with footage not seen elsewhere
Access to high quality forums run by professionals. Forums include: testing results, experimentation descriptions and detailed project explanations, new ideas and concepts, business concepts around distribution and production, and other robust content
15% Discount on QEG Academy educational materials and consultation
Your membership also entitles you to our CICU Directory, or QEG Connector, where you can interact with QEG communities around the world! You can take your QEG Academy membership with you live, on any device, utilizing the Internal Private Messaging System – or chat feature!
Coming soon: Cyberlabs functionality. This is perhaps our most unique feature.  We have found the software necessary to allow the sharing of ideas; now people can build teams and collaborate on projects simultaneously while your team members are all sitting in different countries! We can show off our garage labs!
Please consider joining for $25/month, and enjoy a genuine free energy engineering experience without the background clamor found on the Internet.
Thank You!