In this show, Todd Callender is joined by Hope and Tivon of FTWProject to discuss solutions they have personally used for Targeted Individuals. Watch here on Rumble:  https://rumble.com/v3g005s-truth-be-told.html
Notes from the presentation
SOLUTIONS : WHAT YOU CAN DO TO PROTECT YOURSELF AND YOUR FAMILY

We specialize in EMF protection which should be part of a full regime that people can do right now to protect themselves.  Our three foundational principles:
DON'T BE AN ANTENNAE!
-Detox heavy metals out of your body  choose a protocol (lots to choose from on the vaxxchoice.com website)
ARMOR YOUR IMMUNE SYSTEM!
-Supplements and diet changes to strengthen your immune system. Plus treating your body with negative ions in your environment to balance out your bodies electricity.
BLOCK THE SIGNAL AND NEUTRALIZE THE ENERGY WEAPON
-Use a variety of EMF protection methods to block the signal, including don't live in a 15 minute city or close to towers, put metal screens on all of your windows (this blocks and scatters the signals), use EMF protection paint on your homes, special outlets to clean up dirty electricity…there are many options.  One we want to talk about is adding orgone devices to your environment, which does more than just block these bad frequencies, it neutralizes them and changes them into healthy life giving energy. Lets learn how this works…
My Lifelong Cleanse Program
Problem: Human body and its biofield is targeted and exploited by governing powers using IoB and Body area network (BAN) international standards. Sanctioned Slavery 2.0

Internal Defense
Spiritual Armor of God
Biofield enhancing wearables (orgone devices, copper-alloy, EMF-altering stones, Shungite,etc.)
Clean Water Source (Distilled)
Heavy Metal Detox
Exercise / Physical Activity (Mental, Physical Control Regime)
Positive Activity (hobby, dance, sing, laughter, etc.)
Diet that is sugar and yeast free.  Adopt intermittent fasts
Re-mineralize and Electrolytes
Modified Bob Beck Magnetic pulser circuit ( also Anti-nano Bucket)
External Defense
Trifield Meter
Non-metal Latex/Foam Mattress
House EMI filter outlets
EMF shielding paint
Steel screens in windows and main house door frames
Protocol Glossary:
Distilled water, Super-saturated Potassium Iodide (SSKI), Borax / Sodium Borate, Sodium Bicarbonate, EDTA chelation, CLO2 (Chlorine Dioxide), Magnesium Sulphate (Epsom Salt), vinegar (white (topical), apple cider (oral)), Teas, Diatomaceous Earth
WIRELESS BODY AREA NETWORK https://en.wikipedia.org/wiki/Body_area_network
INTERNET OF BODIES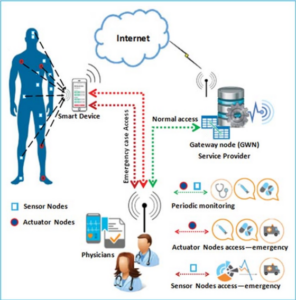 Ideas for Countermeasures from Biological and Electronic Warfare Attack

What technologies are in biosensors (living, non-living, or both)?
Can Living 'bugs' modified to be sensors be killed and detoxed from the body, (ref. protocol glossary above). Fasts starve parasites, resets immunity, and improve gut health?
Can graphene be safely removed from the body? Graphene (insoluble), Graphene-oxide (soluble)
Can tracking signals emitted from within the body be jammed, scrambled, or cloaked (wearables)?
ANTI-NANO BUCKET https://www.youtube.com/watch?v=Ij1c0e-KkDI
NOW EXTENDED TILL THE END OF SEPTEMBER 2023  CLICK HERE TO SUPPORT VAXXCHOICE AND ORDER OUR EMF PROTECTION PRODUCTS TODAY!
https://ftwproject.com/ref/493/