The number of babies born in some public hospitals has dropped to their lowest levels in more than a decade – sparking a conspiracy.
Lowest number of births recorded in NSW public hospitals since records began in 2010. COVID, cost-of-living, climate change, and a growing backdrop of economic downturn creating the perfect storm. – @laurakatebanks and @angusthomson_ https://t.co/ZaYWZSOilP pic.twitter.com/fHUkRP5LdP

— Dr Liz Allen (@DrDemography) June 14, 2023
But her expert analysis was hijacked by anti-vaxxers who falsely claimed Covid vaccines were the reason for the decline.
Taking to Twitter, controversial Gold Coast entrepreneur Jamie McIntyre rejected Dr Allen's analysis that concern for climate change had factored into family planning.
McIntyre – a "self-help guru and motivational speaker" – claimed the "dramatic drop off in births" had come "since a certain not so safe, effective, or necessary vaccine was forced upon the elderly, pregnant mums, and even children".
Dramatic drop off in births in NSW and Globally,since a certain not so safe, effective or necessary vaccine, was forced upon the elderly,pregnant mums and even children.

Record miscarriage rates also, since a certain jab was rolled out .
And those who push and profit from the… pic.twitter.com/t7LTYUJgl2

— jamiemcintyre (@jamiemcintyre21) June 18, 2023
There is no evidence the Covid-19 vaccines cause any problems with pregnancy, or fertility problems in males or females, or any future fertility in children, according to the federal Department of Health and a number of international studies.
In fact, the department reports contracting Covid while pregnant – and unvaccinated – poses a greater risk of harm to the mother and foetus.
Research compiled by Vicki Male, a senior lecturer in Reproductive Immunology at Imperial College London, found Covid-19 vacancies did not increase a person's likelihood of having a miscarriage, neither did it change ovarian function, egg quality, fertilisation, or clinical pregnancy rate for IVF patients.
As an immunologist working on pregnancy, I know people have a lot of questions about the #COVID19 #vaccine, #fertility, #pregnancy and #breastfeeding… 💉🤰🏻🤱🏾

This explainer summarises what we know so far (it's reassuring!) and I update it regularly…https://t.co/Aw0S36nD2a

— Viki Male (@VikiLovesFACS) March 3, 2021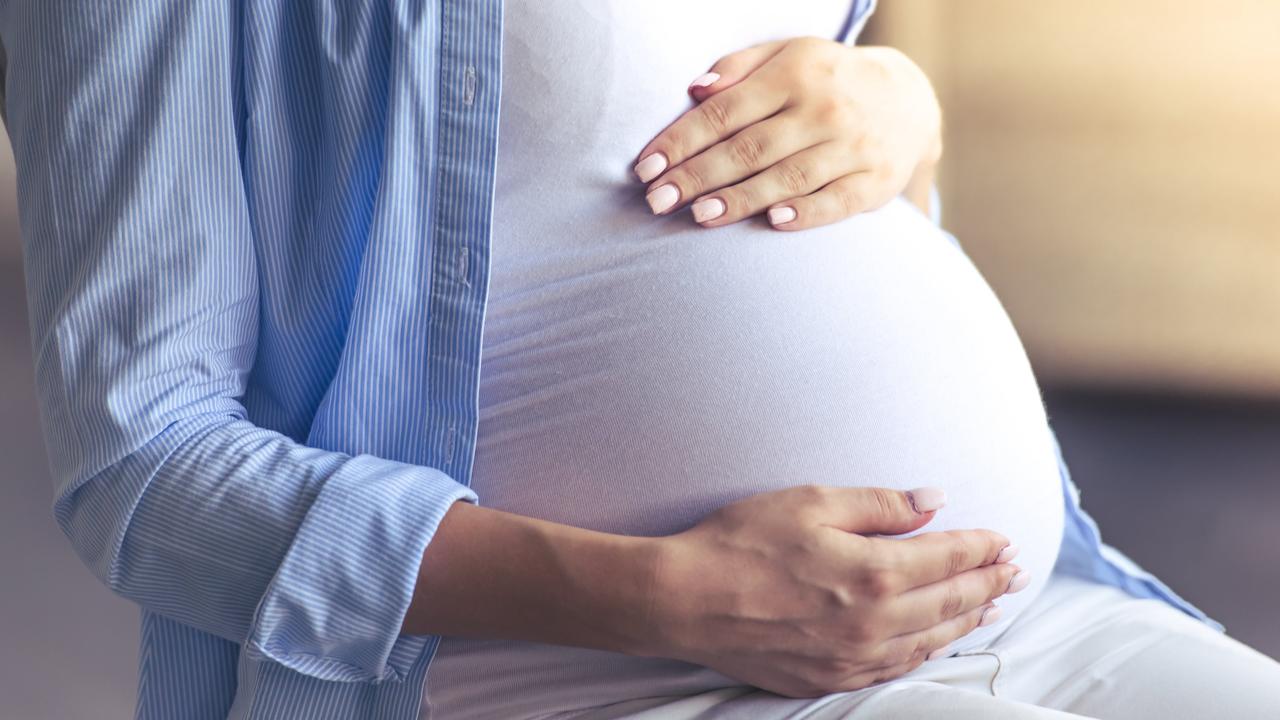 Some users suggested the apparent sharp drop-off in birth rate could be due to the fact the data is "incomplete", and noted that other countries had seen an increase in births after the pandemic and mass vaccine up take – contrary to McIntyre's claims.
Our neighbours in New Zealand bucked years of decline in 2022, with fertility rates increasing to 1.69 births per female – almost to the pre-pandemic 1.71 rate – according to NZ government statistics.
Almost 90 per cent of child-bearing age women were vaccinated in New Zealand.
The government data found the fertility rate did drop again slightly to 1.65 for New Zealand women in 2023, however fertility rates of Maori females continued to climb.
New Zealand also crushes the anti-vax narrative regarding fertility. After years of decline, fertility and birth rates *increased* in 2021 and 2022 – after nearly 90% of child-bearing age women were vaccinated.https://t.co/nzrf0wArDa pic.twitter.com/KMP5g1FTCo

— Mason (@drepanocyte) February 20, 2023
The US has bucked the declining birth trend the last two years.

Which is of course inconsistent with the vax causing infertility, "80% miscarriage rate", etc. pic.twitter.com/HPzDzpK1WM

— Mason (@drepanocyte) May 6, 2023
The United States also saw its fertility rate increase post-Covid, reversing two previous years of decline.
The latest US Centre for Disease Control and Prevention data found births increased by 1 per cent in 2021, as did the total fertility rate in 2021 – to 1664 births per 1000 women (up from 1641.5 per 1000 women in 2020). This is the first increase in the US' fertility rate since 2014, but follows years of steady decline, including a 4 per cent drop from 2019 to 2020.
Australia's own fertility rate has been in a steady decline since the 1970s, to pre-pandemic levels in 2021, the Australian Bureau of Statistics found. The rate climbed to 1.70 births per woman in 2021 – higher than 2020 (1.59) but still lower than 2011 (1.92).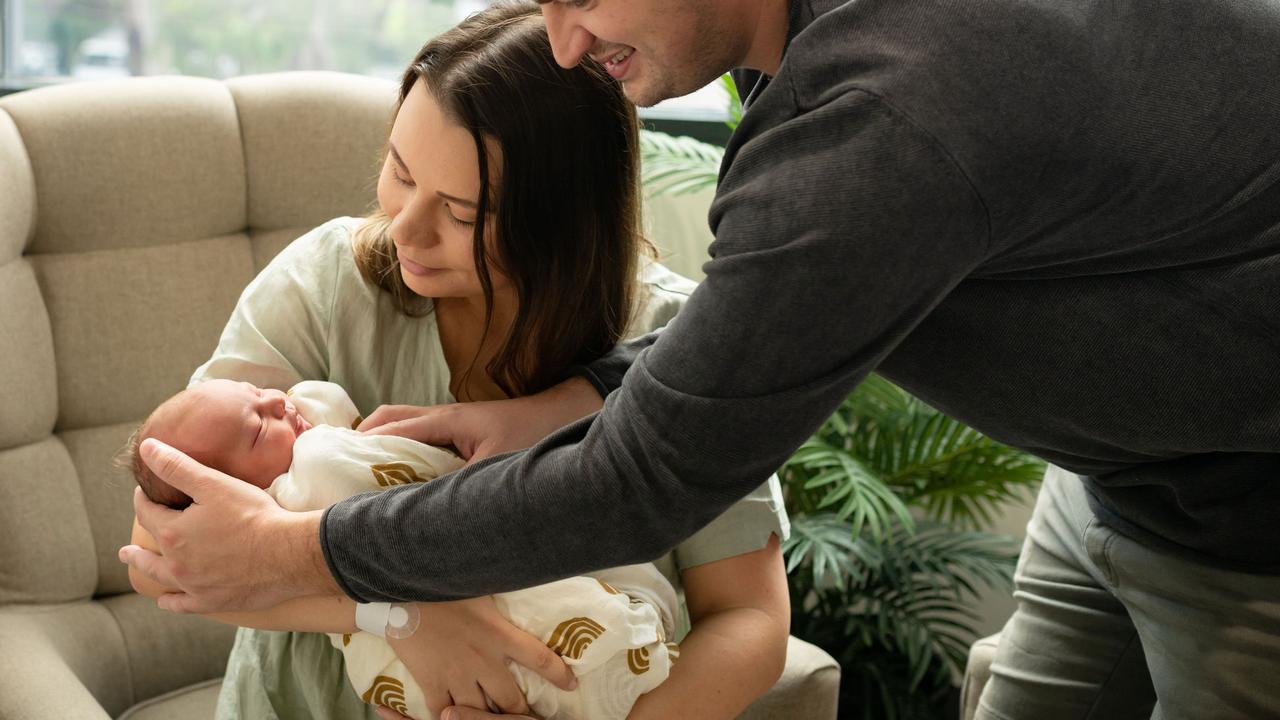 Other countries saw an increase in births and fertility rates after the pandemic. Picture: InBloom Photography
Australian government actuary Karen Cutter also rejected that vaccines were a "major driver" of the numbers, and added her support to Dr Allen's analysis of the data.
Ms Cutter said both the acceleration of baby-having after lockdown, or delaying due to external reasons, like the economy, were both "good explanations" for the drop.
"One other reason for this decline I haven't seen mentioned, is that we had zero immigration for most of 2020 and 2021," Ms Cutter added on Twitter.
"Immigrants are mostly young, and tend to have babies.
"I suspect the fertility rate for new migrants in the year or two after migrating is well above the population average, so a lack of migration in the last few years may well be having a sizeable impact on birth rates now."
First off, note that the y-axis of the original graph does not start at zero.

— Karen Cutter (@KarenCutter4) June 15, 2023
She also noted the graph may look more dramatic because it is, in a way, zoomed in
"So yes, there has been a decline in British of admitted patients in NSW public hospitals since the peak in the [June 2021] quarter, but not quite as dramatic as the original looks."
But Dr Allen told news.com.au the drop is so substantial it has "many the world over talking" – including those who wish to warp the data for "nefarious intent".
"Births in NSW have fluctuated over the Covid period, not because biological capability to have children has been impacted but largely due to socioeconomic and other logistic issues limiting partnering," she said.
"When Covid began to take hold of the world many people excitedly proclaimed a baby boom would occur, the result of people staying home with nothing better to do than get freaky in the bedroom.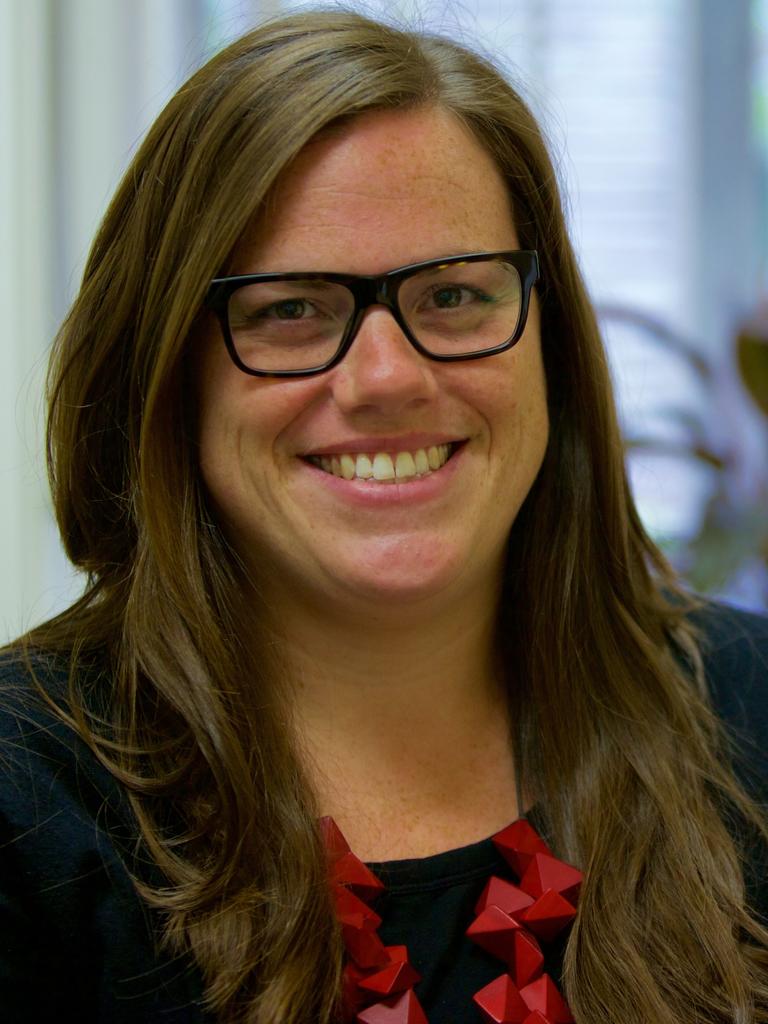 ANU demographer Dr Liz Allen. Picture: Supplied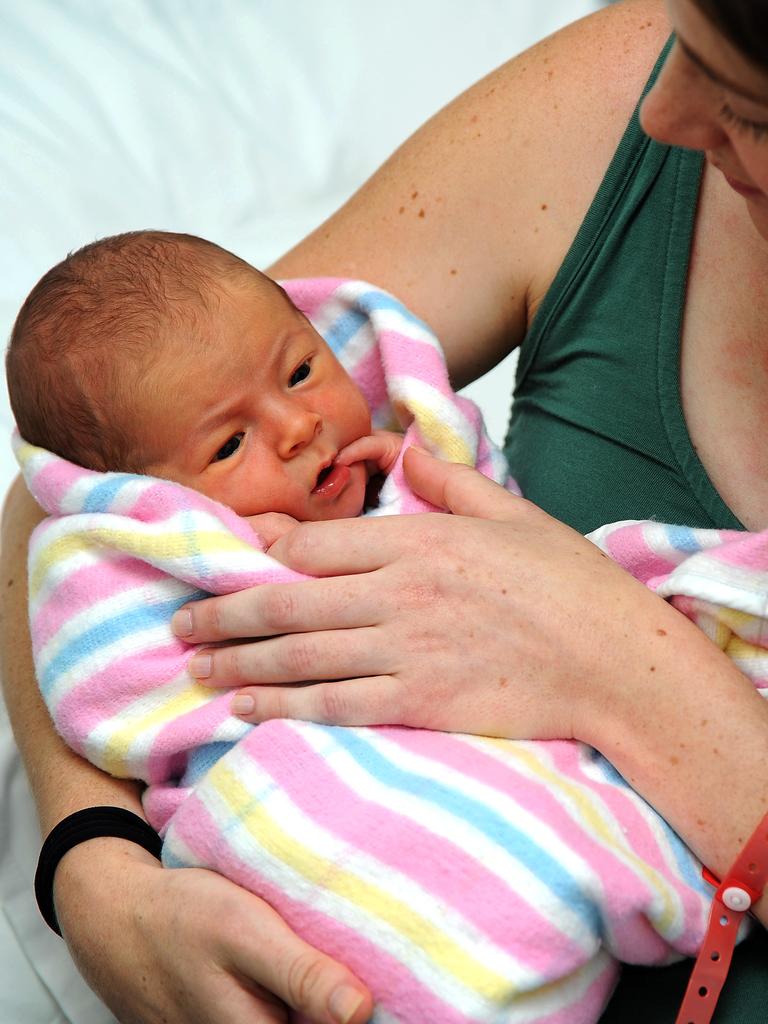 She said vaccines contributed to a post-Covid "baby blip". Picture: Elenor Tedenborg.
"Instead, Covid was so unprecedented and utterly unknown that many put off plans to have children."
Dr Allen said the high stress and uncertainty of the pandemic meant "the ingredients needed for a baby boom were not met", but the Covid vaccine rollout restored hope and certainty to the public and would-be parents.
"The story of declining births in NSW is a complex social one, not a reductionist anti-vax fearmongering horror story," she said.
"To suggest Covid vaccinations, or any immunisations for that matter, contributed biologically to declining births is to deny the ample evidence and nefariously co-opt data in a way to strike fear.
"It is a real shame that instead of talking about the actual reasons for declining births and how to better support families, ill-informed and scurrilous people are misusing falling births data to progress unrelated lines of faux science."
Source Link: https://www.news.com.au/lifestyle/parenting/babies/expert-hits-back-at-antivaxxers-for-hijacking-birth-data-for-faux-science/news-story/fa2917a1a1bca909183751d852baba4e
Bitchute: https://www.bitchute.com/channel/YBM3rvf5ydDM/
Telegram: https://t.me/Hopegirl587
EMF Protection Products: www.ftwproject.com
QEG Clean Energy Academy: www.cleanenergyacademy.com
Forbidden Tech Book: www.forbiddentech.website