Bayer CropScience LP has agreed to pay Massachusetts $75,000 and caved in to the state's demand that it stop saying that its neonicotinoid pesticides are like "giving a daily vitamin" to plants, when the chemicals have been linked with honeybee colony collapse disorder. [1]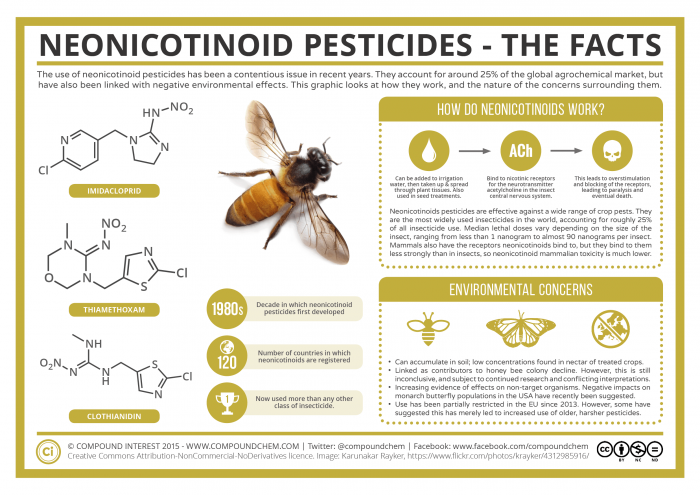 The moves settle allegations by the state's attorney general that the agritech giant misled the public about the risks its lawn and garden products pose to bees and the environment.
The products in question include:
Bayer Advanced All-in-One Rose and Flower Care
Bayer Advanced 12 Month Tree & Shrub Protect and Feed II
Bayer Advanced Season Long Grub Control Plus Turf Revitalizer [2]
All of the lawn and garden products contain the neonicotinoids imidacloprid and/or clothianidin.
In a report released earlier this year, the U.S. Environmental Protection Agency (EPA) found possible links between neonicotinoid pesticides and honeybee colony collapse disorder, which may have destroyed more than 10 million beehives between 2007-2012.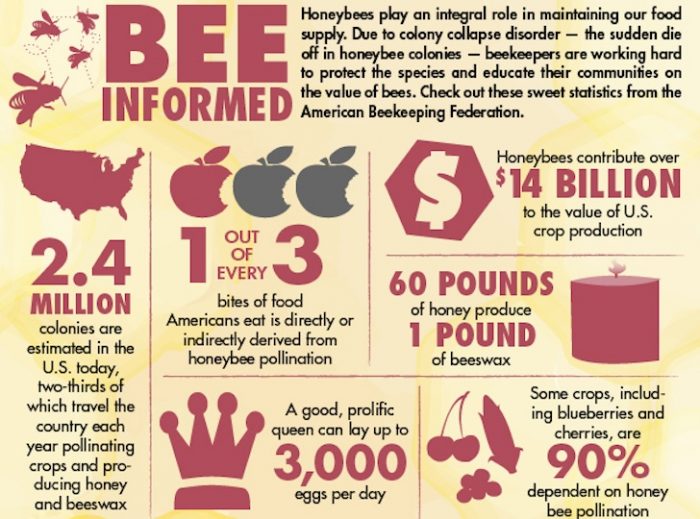 The agreement between Bayer and the Massachusetts attorney general is thought to be a first-of-its-kind enforcement action aimed at halting false advertising claims by a manufacturer of pesticides containing neonicotinoids. [1]
Massachusetts Attorney General Maura Healey said in a statement October 26:
"Bayer made numerous misleading claims to consumers about the safety of its pesticide products, including falsely advertising that they were similar to giving 'a daily vitamin' to plants, when in fact, they are highly toxic to honey bees, other pollinators and species, and the environment."
Healey brought the action under Massachusetts' Consumer Protection Act.
Encouraged by the action taken by Massachusetts, the consumer group Beyond Pesticides fired off a letter to the other 49 state attorneys general urging them to take similar action to stop the use of what it called "misleading and fraudulent" pesticide advertising.
Bayer spokesman Jeff Donald said the firm's crop science division believes the advertising related to the products involving neonicotinoid chemistry was "at all times accurate and transparent," and the company only agreed to the terms of the settlement in order to avoid timely and costly litigation.
Per the agreement, Bayer may not reference or claim that its neonicotinoid products are safe, environmentally friendly, non-toxic, or won't harm bees or other pollinators, unless the company can substantiate the claim.
Sources:
[1] Bloomberg BNA
[2] AllGov
Compound Interest
Inhabitat
---