Click Here to Get the Free QEG Build Manual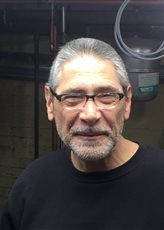 The QEG Family has sacrificed a great deal, to bring this technology to the world. If you have downloaded the FREE manual, please know that twenty months of hands-on experience and research went into giving this gift to humanity. If you are grateful for the 75-page QEG manual, including a full CAD drawing package, a donation is not obligatory but is greatly appreciated and helps keep the work going. We have set up a QEG R&D Fund specifically for those who wish to donate to our cause. Thank you for your support!

Start building your QEG today!
Fix The World and all global QEG Teams freely give these plans on how to build a free energy generator to THE PEOPLE OF EARTH. It is the people who have funded and supported this renewable energy project in a myriad of ways and have kept it going. WE ARE TAKING OUR POWER BACK!
Over the past 2 years, more than 200,000 people have downloaded these plans for building a QEG. Over 1000 forward-thinking people have invested time and money to see this technology become a reality. And well over 100 people and groups are building QEGs. Global co-development is thriving thanks to technologies like skype and other communication channels.
The first QEG open source plans were published March 25, 2014 and since then, people's innovations in this project is astounding! Modern, new paradigm, co-development at its best!
Please click on the link above and enter your email address to receive your FREE copy of basic building plans for a free energy generator. We will only use your email to keep you updated on developments from those building and otherwise informed directly from QEG teams. This is your assurance against any disinformation you may see on the Internet from those who do not want this technology to be known or successful.
From the QEG family to yours: Thank YOU!
QEG Free Energy Generator Plans in other languages:
Click here for QEG Build Manual CHINESE
Click here for QEG Build Manual FRENCH
Click here for QEG Build Manual ITALIAN